Simulation Centre
Forming part of the institute's new Stavros Niarchos Foundation Floor, the centre offers immersive experiences in scenario planning and simulation exercises, to help participants build greater resilience and preparedness in an uncertain and interdependent global environment.
The Simulation Centre gallery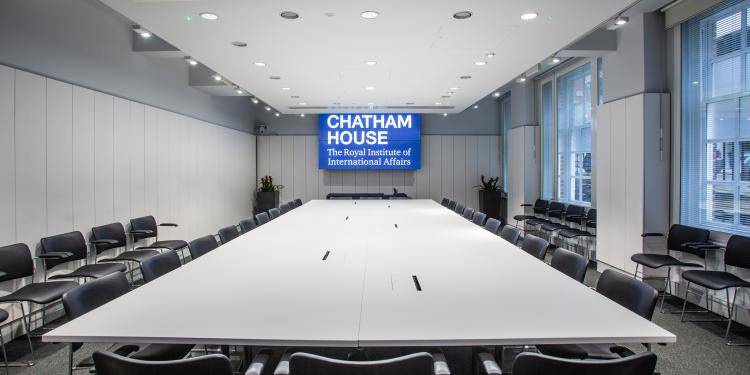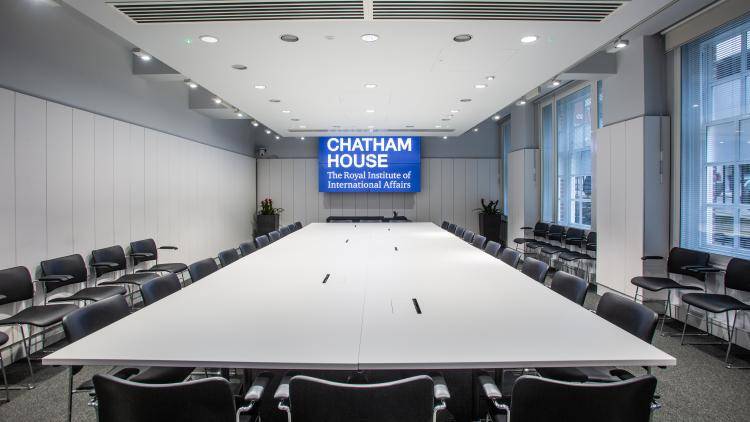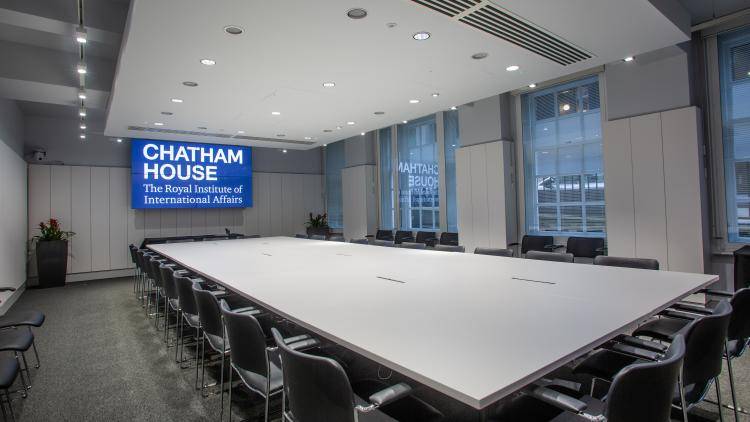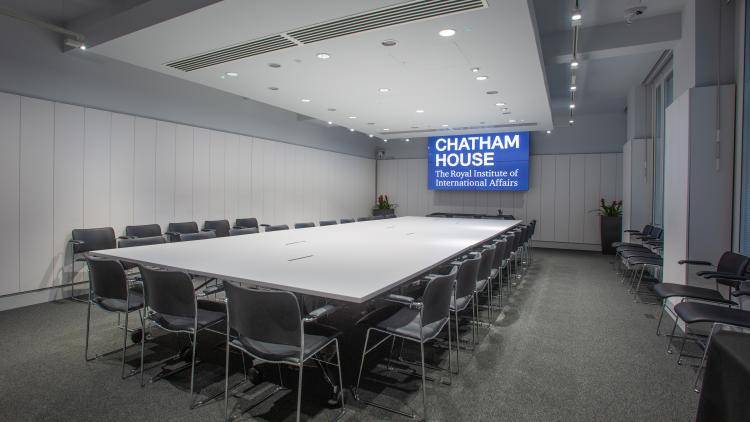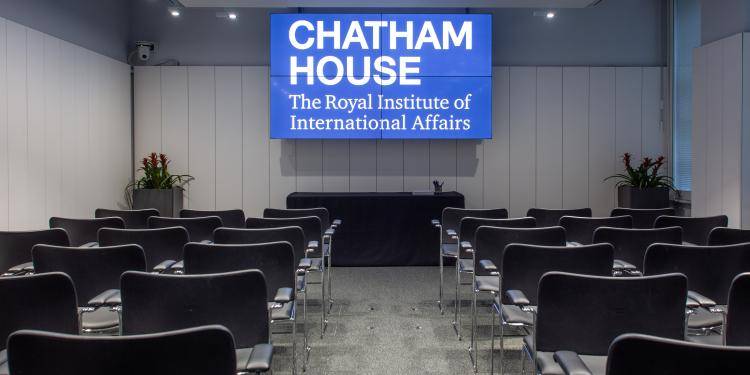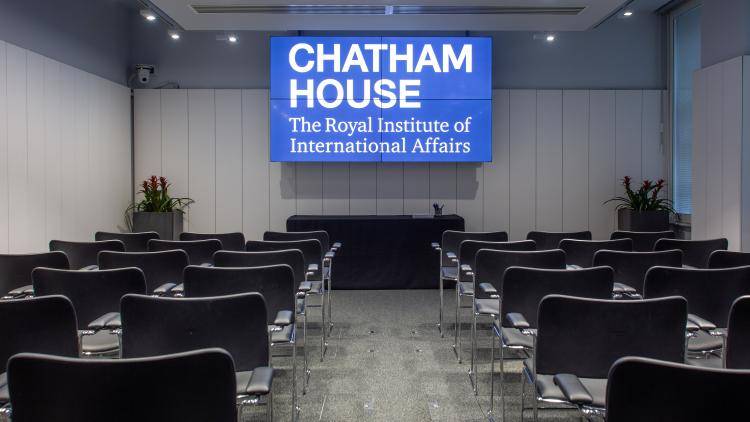 Content
Available for use in three ways
Sponsor and co-design a unique simulation event in partnership with Chatham House, bringing together representatives from a range of sectors to explore and test real-time responses to an uncertain and changing international policy situation relevant to your organization.
Bring a delegation from your organization to stress-test your strategies and identify gaps in risk management with input and facilitation from Chatham House experts. Examine how your organization's operations and direction could be affected by global trends and disruptions on the horizon.
Hire the centre as a unique off-site meeting venue in the heart of St James's, London, with available in-house A/V support and catering facilities. The centre can be accessed by its own street entrance for added ease and privacy, and has a dedicated closed server to securely store any data inputs required for your meeting.
Facilities of the centre
Capacity for up to 24 participants in boardroom style, 40 in theatre style, plus additional observer and facilitator seating.
A bank of four 45" screens which can be used to link to remote participants via teleconference, and to show any range of visual inputs, maps and news feeds.
Individual participant tablets and laptops for sharing documents, interactive sessions, and for messaging and communication between participants in role-playing scenarios.
A direct feed from the adjoining TV studio – particularly useful for testing media interview and communication skills in situations of crisis or uncertainty.
High-quality video cameras and microphones to capture the meeting and for post-event analysis of simulation exercises.
A control room with specialist technicians to manage A/V requirements and support the inclusion of video or data inputs.
Adjacent open spaces and small meeting rooms for break-out sessions and refreshment breaks.